Reasons Why Grace Residences Is A Haven In The City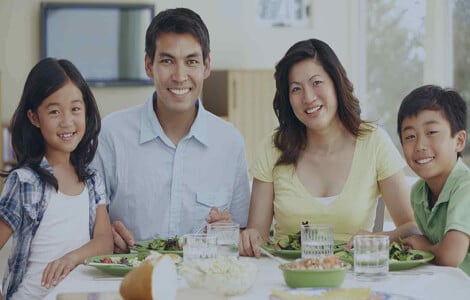 Are you looking for a place to live in the metro that does not only give you convenience but also lets you live in style and in comfort? If that is what you are looking for, Grace Residences is the one for you! This 4-storey tower lets every Filipino and every nationality live within the city without the high price tag. Young professionals seeking their own homes in the city will enjoy its amazingly top-class and brilliant amenities suited for distressing after a long day's work. Strategically located along Cayetano Blvd. (formerly Levi B. Mariano Ave.), Brgy. Ususan, Taguig City, this gives way to different accessibility points, including Carlos P. Garcia Ave. (less than 500 meters to the west, a 6-lane highway) which easily accesses BGC in Taguig and Central Business District in Makati. Almost built to perfection and just like graces from heaven, the Grace Residences Taguig is truly astounding and a cut above the rest that fully suits your needs. To aid you in your home-seeking adventures, here are the reasons why you should choose Grace Residences as your very own haven in the city.

1. Accessibility
Being located at the heart of an urban business hub; hospitals, schools, churches, food establishments, banks and other necessities are just a few steps away from Grace Residences.
Spend less time in traffic because going to the business districts in Makati and in Taguig are easily connected to Grace Residences through different access points in the area which makes your daily work travel less stressful and less hassle.
De-stress in your free time by strolling and enjoying the nightlife in Bonifacio High Street or shopping your hassles away to the malls near the vicinity of Grace Residences, namely, SM Aura and Market! Market!.
Immerse yourself in arts and culture by going to nearby museums and art centers such as the BGC Arts Center, Mind Museum, and Korean Cultural Center.
And because your health is important, Grace Residences is situated near Cruz-Rabe Hospital and St. Luke's Medical Center to attend to your medical necessities when needed.

2.Top-Class Amenities and Stylish Features
Whether you are just looking for some outlet to relief your stress or on a mission to fitness, Grace Residences offers sports and recreational amenities that will surely correspond to your active lifestyle and the pursuit of healthy living. These facilities can be easily accessed as they are practically located very near the base of each tower.
If the Philippine climate is something that wears you off, Grace Residences does not only have one pool, but three pools (lap pool, kiddie pool, and adult pool) to fight off those dog days and hot days of the year. These pools are ideal for play and regenerative actives for the mind and body.
Basketball fans and players can enjoy Grace Residences' basketball court to satisfy your need to a team and cooperative sports, and if you are in the mood for a solo fitness mission, our gym and fitness center are always open for you.
If jogging or a stroll or yoga is something you prefer, Grace Residences also offers a jogging path and yoga areas for you to use and enjoy.
Since you are surrounded by pollution, stress, and noise almost all the time, we also offer you our meditation area for your own and satisfying quiet time. At the same time, massages are equivalent to refreshments, that is why Grace Residences has a stone foot massage to help fight off all the worries in your daily life.
Sometimes, a simple scenery is enough to cleanse the soul. With that, Grace Residences features a landscaped gardens for your visual aesthetic needs that will surely wash your stress away.
Lastly, Grace Residences also have its indoor retails to help you for your basic needs and everyday living.

3. Different Room Types For Your Specific Needs
Whether you are living alone or just looking for a wide arrange of living spaces to suit your ideal living needs, Grace Residences got you covered. If you are looking for a wide yet stylish place to start your home, why not choose the 31sqm. 1 Bedroom unit? If you are the type of person that would love to see the urban skyline day and night then we've got two wonderful options for you. First, is the 22.3sqm 1BR with balcony unit that is both stylish and compact yet also lets you enjoy the urban skyline. If you are looking for a bit bigger option that you can still enjoy seeing the urban scenery then you can choose our 26.38 1BR Deluxe with Balcony. Lastly, solve your parking needs by getting a 12.5sqm parking unit. See how amazingly Grace Residences' units fit your needs?

4. Varied Payment Options to Suit Your Finances
In considering purchasing a unit, buyers would always consider the quality and the price of the one they are getting. This being one of the biggest investment you can make, choosing a residence that gives you options in your payment in a big plus.
Grace Residences is a top of the line living space that is made of quality and built to perfection, but this perfection does not need to come with a big price tag, that is why Grace Residences offers six different payment options to suit your budget. See how Grace Residences makes choosing it as your very own haven so worth it?

Now that you know about a haven in the city, that is Grace Residences, what are you waiting for? Do not miss out on all the amazing and wonderful experience here! Choose a place where you are the master of your own choices. Choose a stylish and modern yet comfortable place for your new beginning. Choose the place where everything you could wish for is a hand. Choose a place that is also a getaway to the bustling city life. Choose to build your very own home in a haven in the metro, choose Grace Residences.